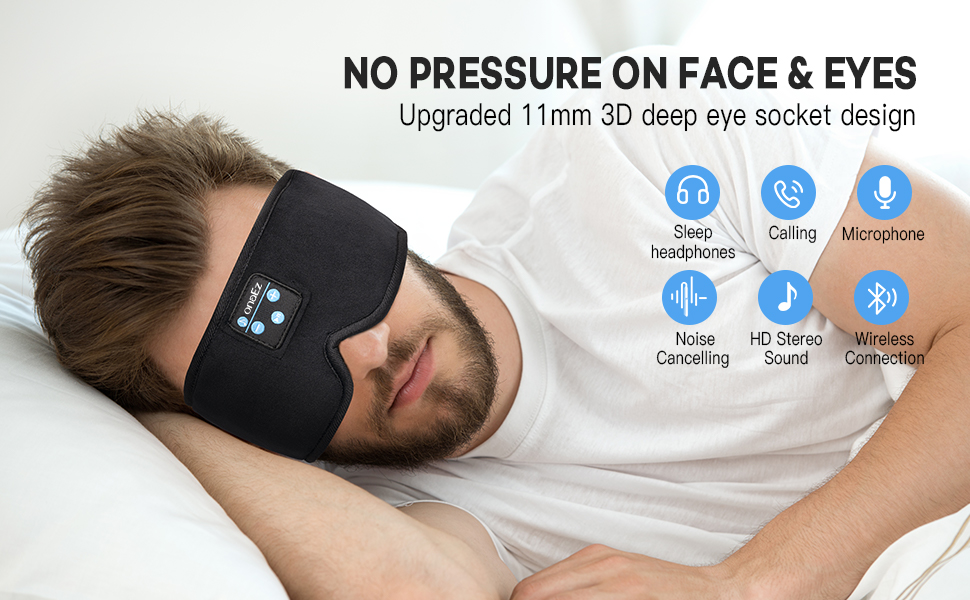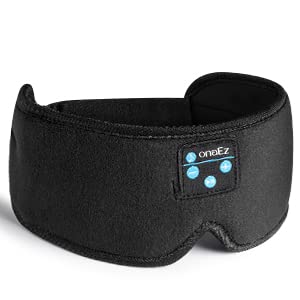 2021 UPGRADED 3D SLEEP HEADPHONE
What's Bluetooth sleep headphone apply for?
A blocking light sleep mask and which helps you block all kinds of natural light and artificial light.

A Bluetooth music eye mask, you can listen to music without wearing extra headphones.

A Music sleeping mask helps and isolates the noisy environmental noise from outside.

A Bluetooth 3D sleep mask that can protect eyelash extensions

Perfect relaxation sleep headphones with yoga.

Equivalent to a white noise sleep machine, which has more music choices.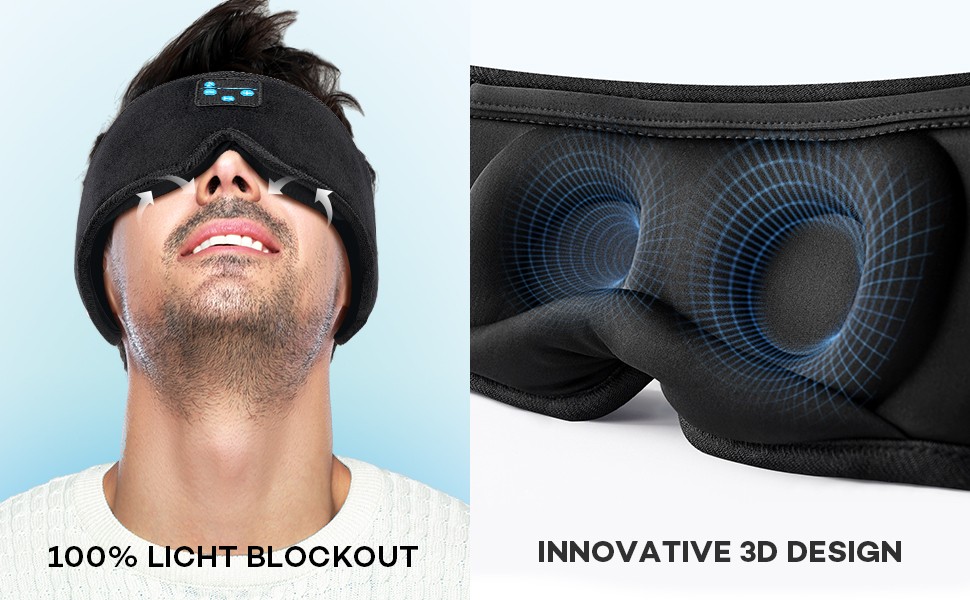 Easy To Use
First: Restart phone bluetooth

Second: Long press the on/key until the red/blue light flashes

Third: Turn on the phone's Bluetooth, find "BT-DLAB", and then connect

Fourth: You can hear the sound after the connection is successful

Fifth: Press once PLAY/STOP button to start playing, press again to stop, Vol- is for next song, Vol+ for the previous song.
Support All Device With Bluetooth
The Sleep headphones use the latest Bluetooth 5.0 technology

Stable connection

Smooth high-speed

Long-distance transmission

Low power consumption
Adjustable Sleep Headphones
One Size Fits Most People

Adjustable size from 9.8-10.6 inches