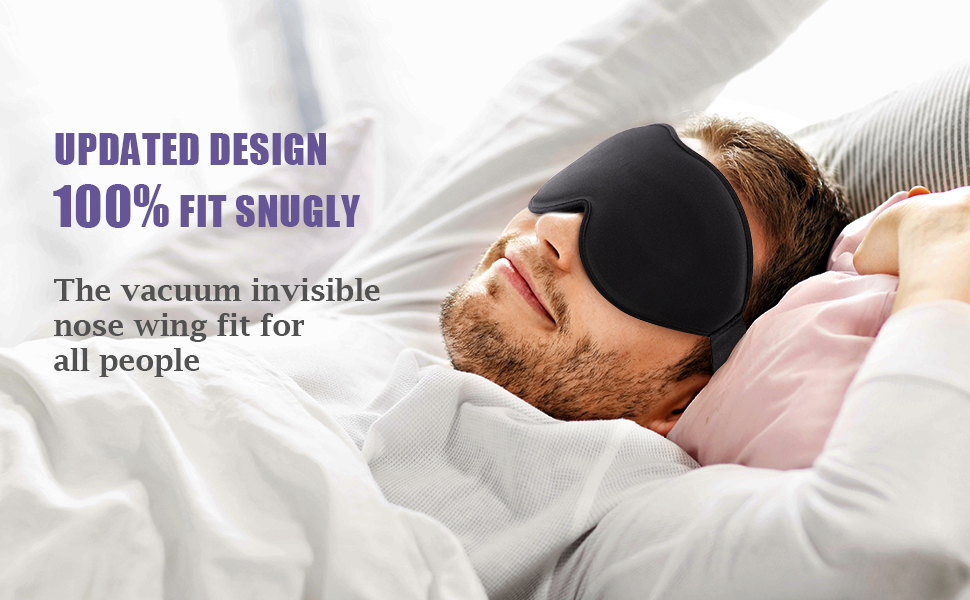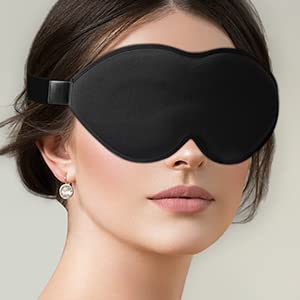 2021 UPGRADED LIGHT BLOCKING SLEEP MASK
Why Choose This onaEz Upgraded Sleep Mask?
The cool ice silky lining fabric and the invisible hollow-out nose bridge sleeping mask provide a no sweat sleeping.

The 10mm deep connected 3D contour cup design can protect your eye makeup and eyelash extension.

Super soft low-rebound memory foam put no pressure to your face, great for sleep on your side or on your back.
Equipped with a travel bag, suitable for business trips, shift work and sleep during the day.

The invisible hollow-out nose bridge is adaptive adjustment, you can adjust it to the best position through the adjustment strap.

The invisible hollow nose bridge and the ergonomic design that fits the curve of the forehead creates an absolutely dark sleeping environment.